We offer a flexible education system that strives for internationally set standards and blends both National and Cambridge curricula. 
"Paragon ISC Secondary Campus is focused on guiding and supporting young, confident individuals to reach their potential in line with Paragon learner attributes. Students leave us prepared to face the challenges of university life and beyond."
Rovshan Zeynalov
 Academic Coordinator, Secondary Campus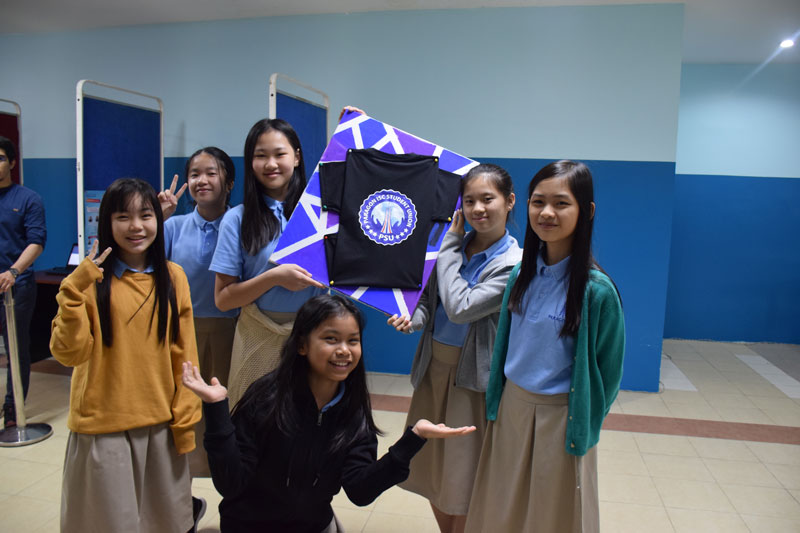 Cambridge Lower Secondary is typically for learners aged 11 to 14 years. .Students cover Maths,Science,Arts, Languages and Social Studies subjects in both curricula. As a programme developed with consistent standards that are externally benchmarked across tens of thousands of students, it enables reliable structured reporting to parents about the performance of their children, which has validity beyond the school. The programme also enables the school to ensure that students are properly prepared for the demands of the IGCSE courses in these subjects.
At this level students follow a two-year program named International General Certificate of Secondary Education (IGCSE) designed for 14 to 16-year-olds. This program is intended for students in Grade 9-10 at our school. IGCSEs are established qualifications that keep pace with educational developments and trends and so are an ideal foundation for higher-level courses such as AS and A-Levels. At the end of this two-year course, when our students are about to complete Grade 10, they are offered to sit IGCSE exams that are to be held in May/June or November series.
IGCSE courses are renowned for developing vital educational knowledge, understanding and skills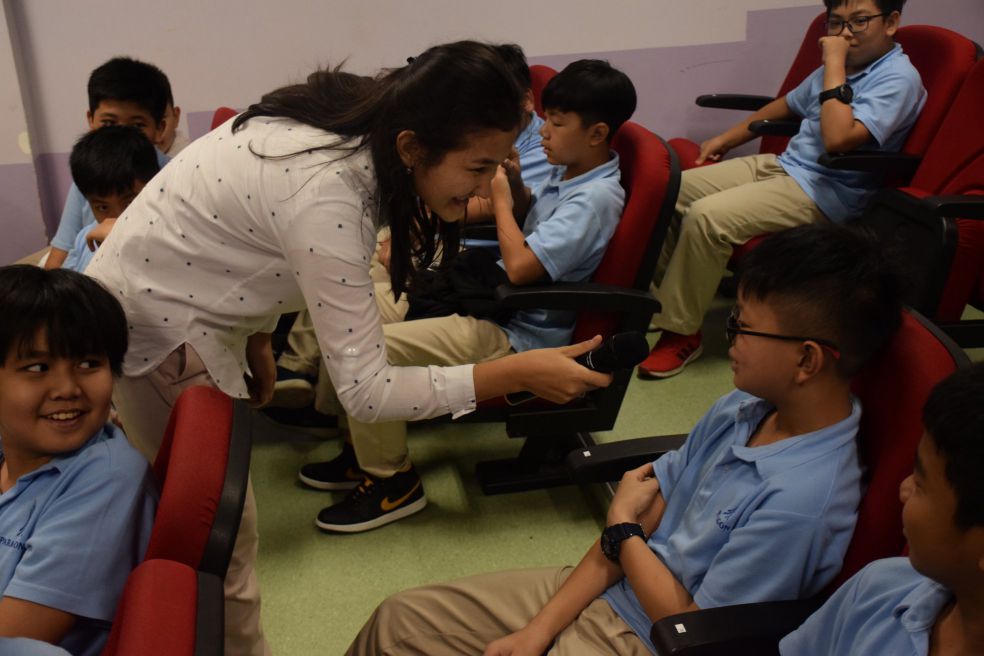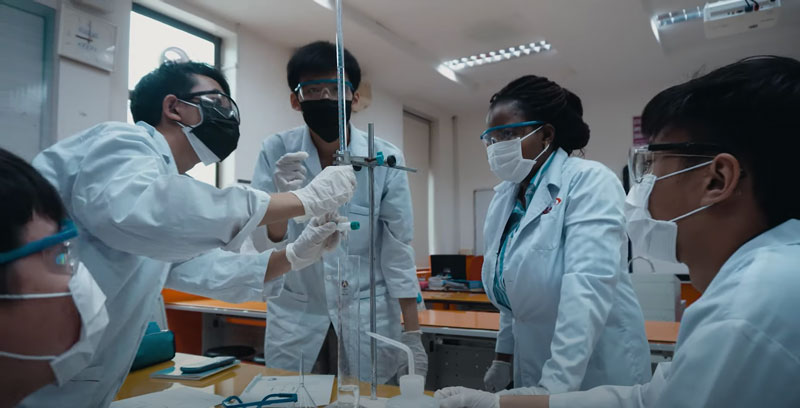 The General Certificate of Education Advanced Level, or A Level, is the 'gold standard' of Cambridge qualifications. It is accepted as an entry qualification by universities of the European Union and elsewhere around the world. A Levels are highly specialised and a student will normally take three subjects over the course of two years.The subject content of each of the Cambridge A Level syllabuses has been subdivided into two parts: the AS syllabus content which is expected to be covered in the first half of the course, and part two of the syllabus commonly referred to as 'A2'.
The curriculum framework of general education is developed to educate Cambodians to be the citizens with full potential.This framework is consistent with the international standards governing,content, teaching and learning methods, and assessment of student learning outcomes.The range of subjects are designed to meet the employment demands at national,regional and international levels.Subjects are:Khmer Literature, Mathematics, Foreign Language, Physical Education and Sports, Science (Physics, Chemistry, Biology), Social Studies (History, Geography, Moral-Civics, Home Economics) and ICT.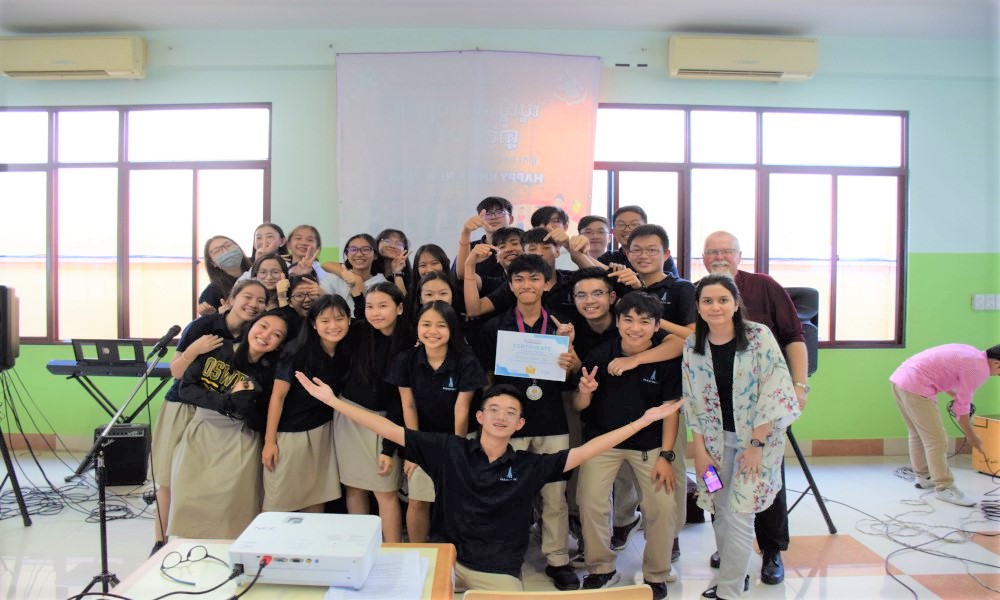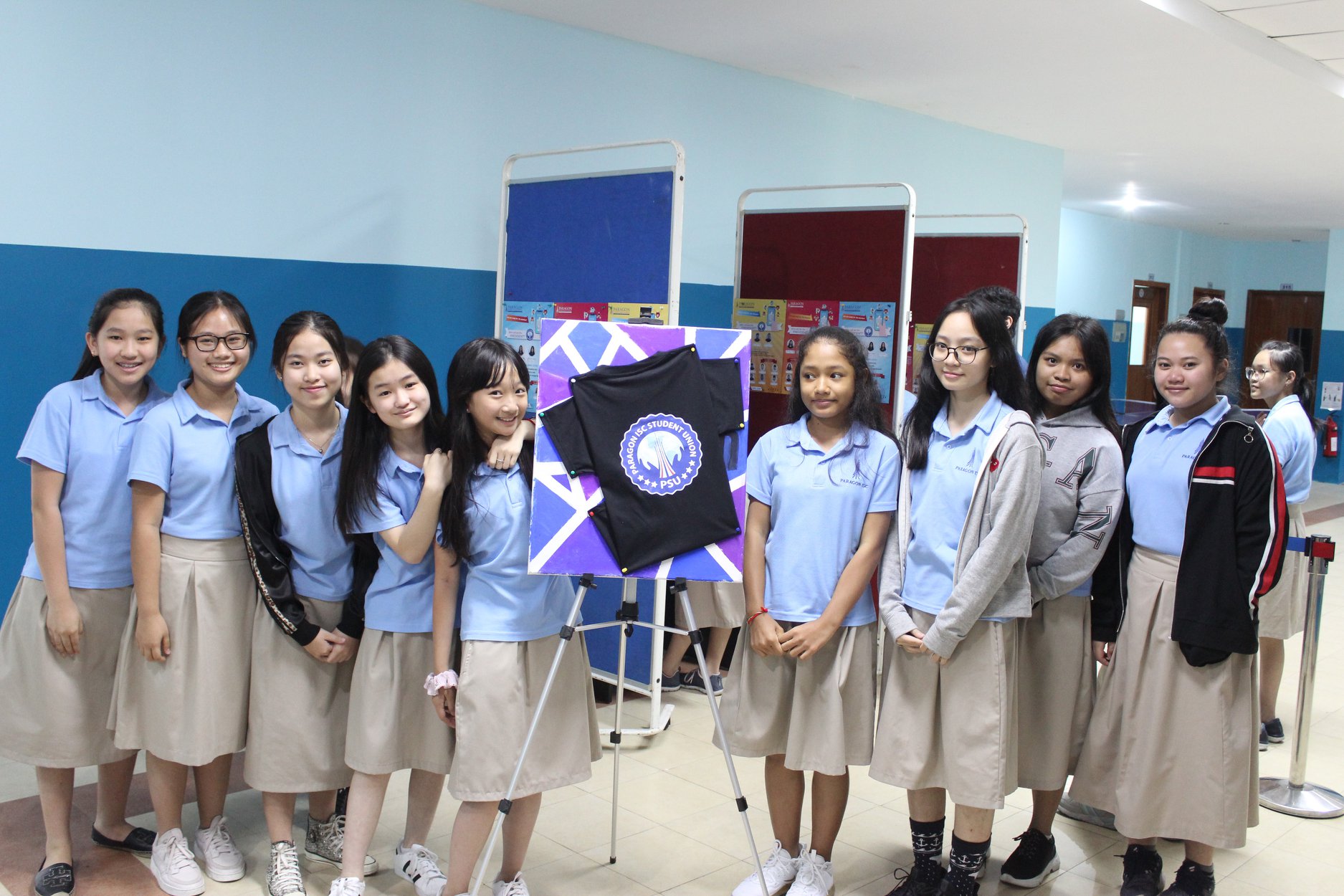 Paragon ISC Student Council takes an active part in running Community Service.
The role of the PSU can depend on the needs and wants of the school community as a whole, but a common purpose is to represent all students and allow their voices to be heard regarding all campus affairs.
PSU addresses a wide range of topics from student welfare to social issues, and from curriculum to individual student concerns, as well as many other school activities and events.
Congratulations to the Secondary Campus new set of PSU officers for the academic year 2020 to 2021.
A good school spirit and a sense of membership are built of many different factors, and the key issue is that the classes and the school as a whole work together. The interactions or conversations elicited by events help  students build relationships, understand different perspectives and engage other cultures.
Here, at Paragon ISC we  inspire every student to push beyond their limits through various activities: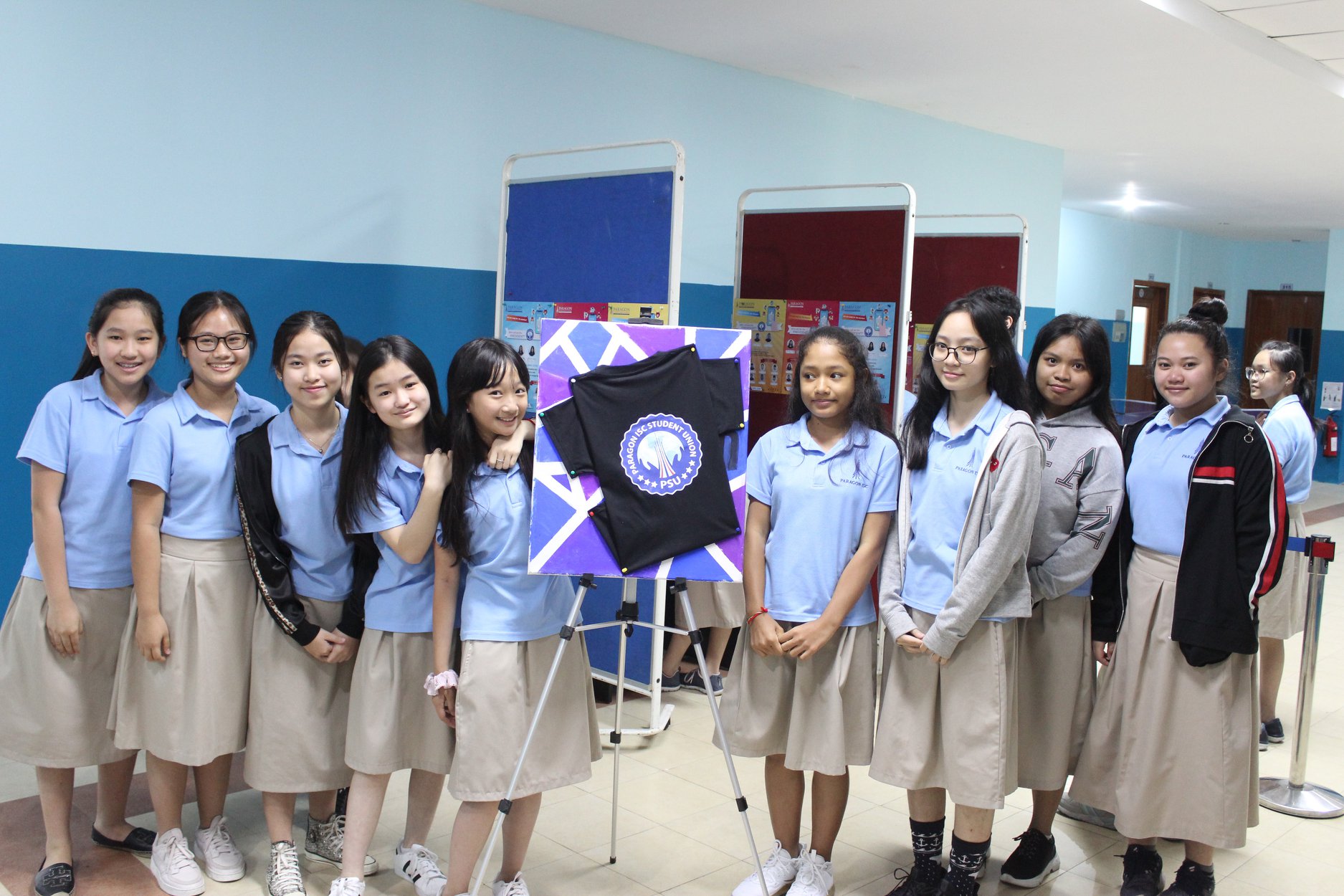 Career Exploration Trips

PSU Election

STEM Festival

Spelling bee

Debates

Business week
Art competitions

International Week

Math Challenge

Economics World Cup

University Fairs