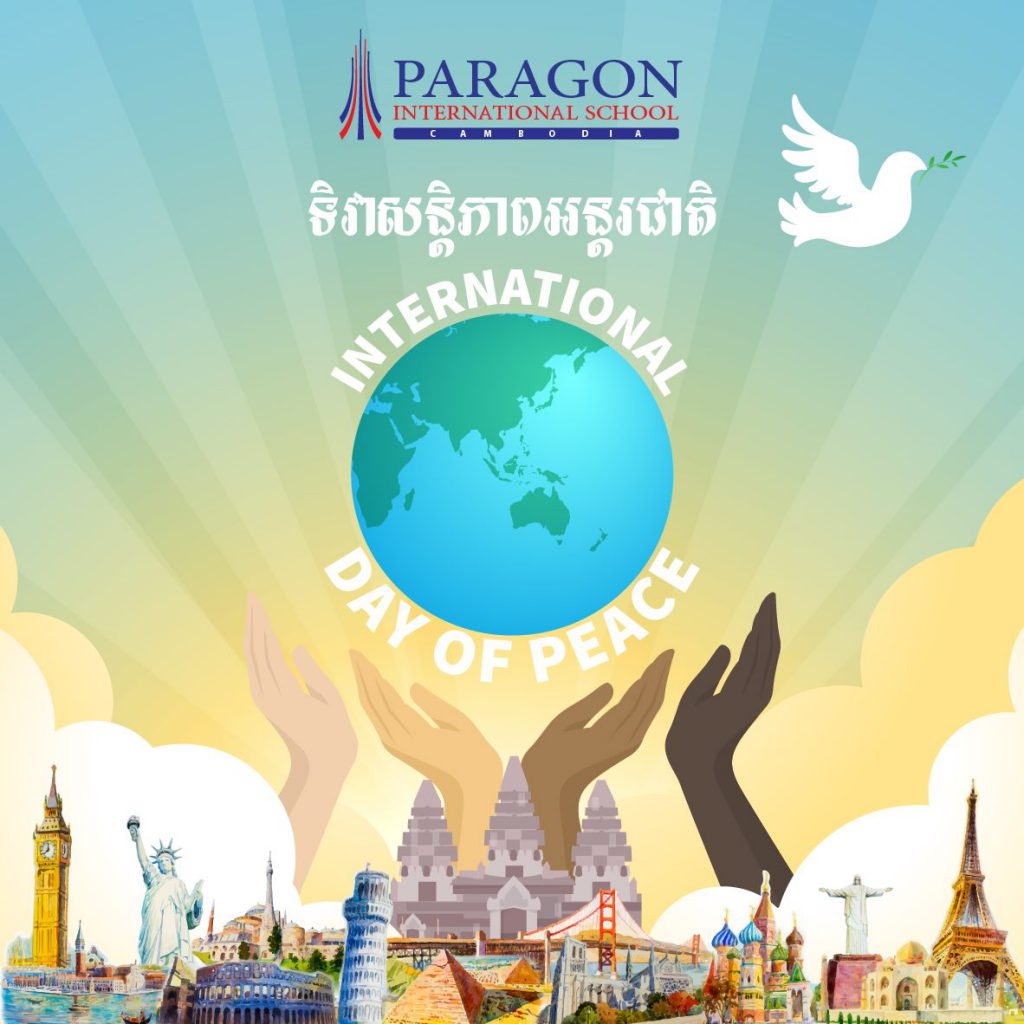 ទិវាសន្តិភាពអន្តរជាតិ ត្រូវបានប្រារព្ធឡើងនៅថ្ងៃទី២១ ខែកញ្ញា ជារៀងរាល់ឆ្នាំ។ ដោយបង្កើតឡើងនៅក្នុងឆ្នាំ១៩៨១ តាមរយៈសេចក្ដីសម្រេចរបស់អង្គការសហប្រជាជាតិ ទិវាសន្តិភាពអន្តរជាតិបានផ្ដល់នូវកាលបរិច្ឆេទរួមគ្នាមួយ ដល់មនុស្សជាតិដើម្បីចូលរួមបេ្ដជ្ញារក្សាសន្តិភាព ដោយគ្មានការរើសអើង ព្រមទាំងរួមចំណែកកសាងវប្បធម៌សន្តិភាព។
សន្តិភាពផ្ដើមចេញពីសេចក្ដីគោរព និងស្រឡាញ់។ យើងទាំងអស់គ្នាក៏អាចចូលរួមបង្កើតឱ្យមានទិវាសន្តិភាពជារៀងរាល់ថ្ងៃបានដែរ!
The International Day of Peace "Peace Day" is observed around the world each year on 21 September. Established in 1981 by United Nations resolution, Peace Day provides a globally shared date for all humanity to commit to Peace above all differences and to contribute to building a Culture of Peace.
Peace begins with love and respect. Let us all create Peace Day every day!