Dear Parents/Students,
Please follow the steps below to access the online learning platform(applicable from Grades 1-Grade 12)
1) Login to the school email address through Gmail ( www.gmail.com ).
Your email address is your school ID. Follow this format: xxxx@student.paragonisc.edu.kh .
Use the password that has been provided to you.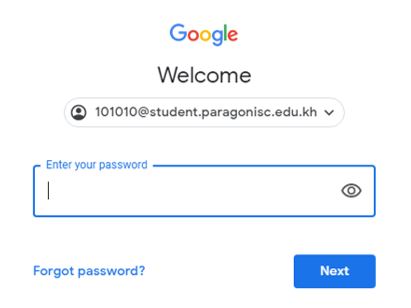 2) Open a new tab and login to the Google Classroom to access the online classes (classroom.google.com).
Accept the classes you have been added to, for teaching and learning to commence.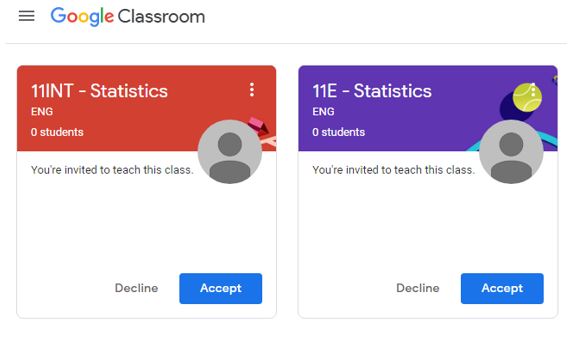 3) Login to SIS (sis.paragonisc.edu.kh) with the username and password you were given. Your username is your school ID and the password is the same as the school email address.

4) Access the timetable and to find the current class according to the date and session (example shown below).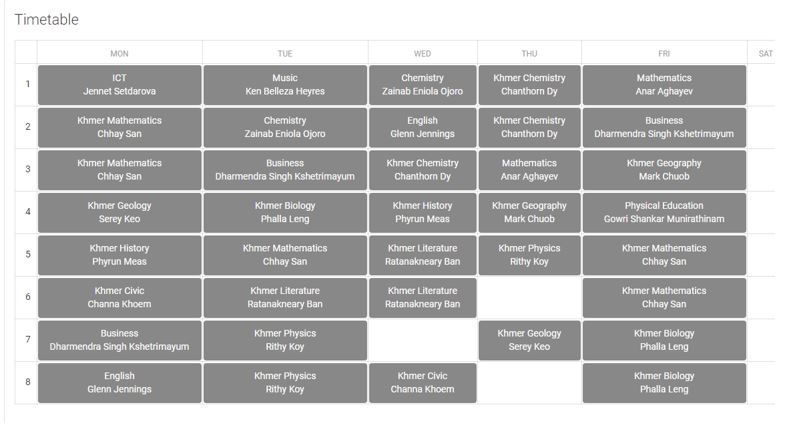 5) Once you have clicked on the respective class, you will be redirected to a video conference where your teacher and classmates will be online.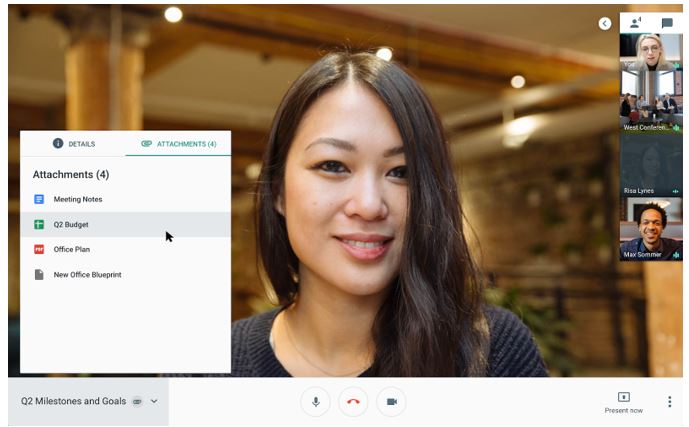 6) To contact teachers after the class, use only the Google classroom or school email (www.gmail.com). Here's the link to all the email addresses of teachers: https://sites.google.com/paragonisc.edu.kh/paragoniscstudent/teacher-emails?authuser=0
7) Here's the link to the tutorial on how to login into Google Classroom and SIS account:
https://sites.google.com/paragonisc.edu.kh/paragoniscstudent/home
Note:
Please note that teachers will be online at the exact time of your session.
The attendance will be taken during each class. Students who will not be online will be recorded as absent.
All the questions asked after the session will be responded to within 48 hours.
Campuses will follow the schedules as indicated below.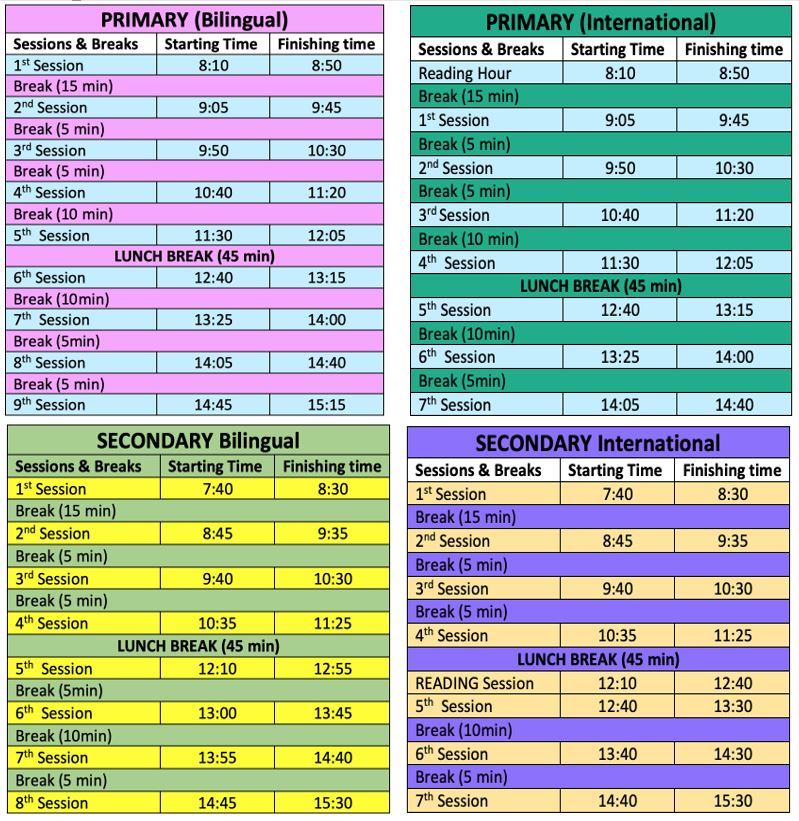 ជូនចំពោះមាតាបិតា/សិស្សានុសិស្ស
១) សូមធ្វើតាមការណែនាំខាងក្រោម ដើម្បីប្រើប្រាស់បណ្ដាញសិក្សាអនឡាញ (ថ្នាក់ទី១ ដល់ទី១២)។
ចូលក្នុង Gmail (gmail.com) ដោយប្រើគណនីដែលសាលាផ្ដល់ឱ្យអ្នក។
អាសយដ្ឋានអ៊ីមែលរបស់អ្នកគឺជាអត្តសញ្ញាណរបស់សាលា ដែលមានទម្រង់ដូចជា xxxx@student.paragonisc.edu.kh ។
សូមប្រើពាក្យសម្ងាត់ (password) ដែលសាលាផ្ដល់ឱ្យ។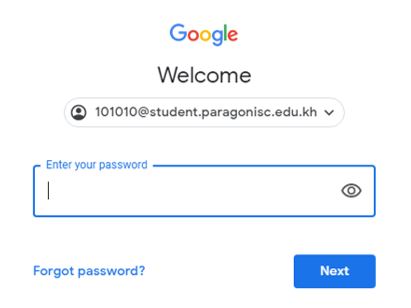 ២)​ បើករបារថ្មី ហើយចូលក្នុង Google Classroom (classroom.google.com) ដើម្បីសិក្សាអនឡាញ។
ចុចយល់ព្រមចូល (Accept)​ ក្នុងថ្នាក់រៀនដូចដែលគេបានកំណត់ ដើម្បីឱ្យការសិក្សា និងបង្រៀនអាចចាប់ផ្ដើមបាន។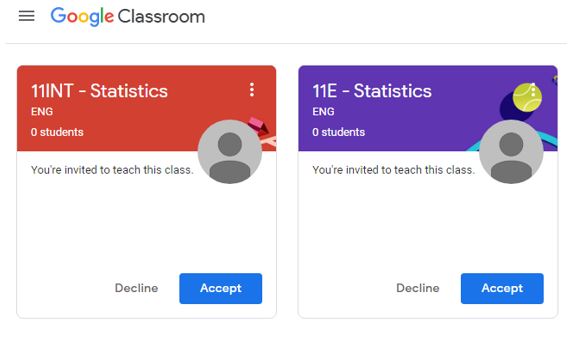 ៣) ចូលក្នុងប្រព័ន្ធ SIS របស់សាលា (sis.paragonisc.edu.kh) ដោយប្រើឈ្មោះ និងពាក្យសម្ងាត់ដែលសាលាផ្ដល់ឱ្យ។
ឈ្មោះរបស់អ្នកគឺជាអត្តសញ្ញាណរបស់សាលា ហើយពាក្យសម្ងាត់គឺដូចទៅនឹងអ៊ីមែលដែលសាលាផ្ដល់ឱ្យអ៊ីចឹងដែរ។

៤) ចូលទៅមើលកាលវិភាគ ហើយរកមើលថ្នាក់ ទៅតាមមុខវិជ្ជា និងកាលបរិច្ឆេទសិក្សា (ឧទាហរណ៍ដូចតារាងខាងក្រោម)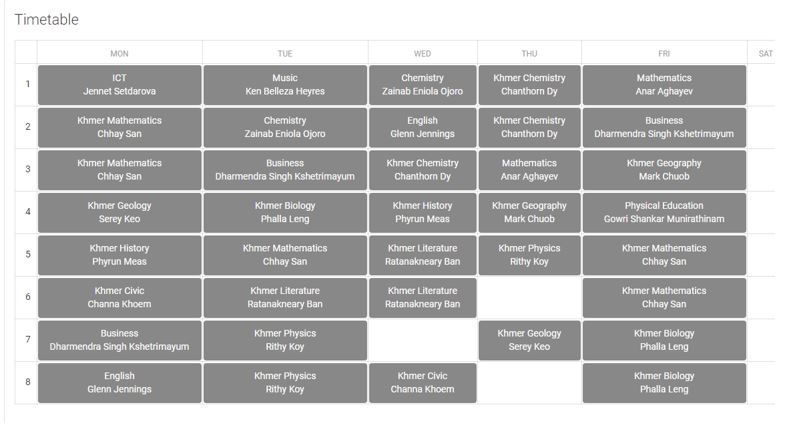 ៥) បន្ទាប់ពីបានចូលទៅតាមថ្នាក់រៀងៗខ្លួនហើយ អ្នកនឹងចូលបន្តទៅកាន់វីដេអូសិក្សារួមគ្នា ដែលមានគ្រូ និងសិស្សដទៃទៀត។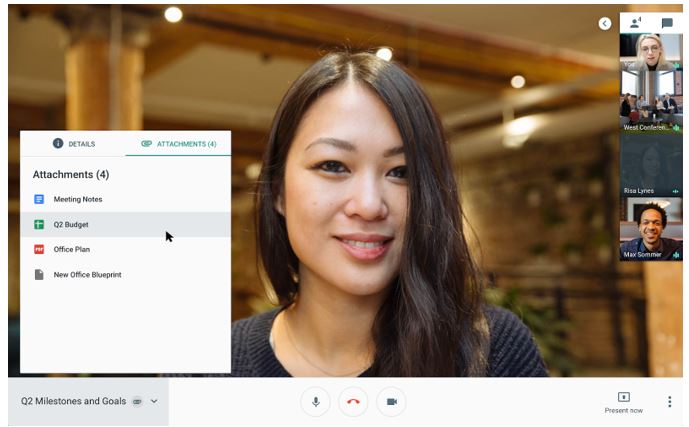 ៦)​ ដើម្បីទាក់ទងគ្រូនៅក្រោយម៉ោងសិក្សា សូមប្រើ Google classroom ឬអ៊ីមែលសាលា (www.gmail.com) ។ អ្នកអាចរកមើលអាសយដ្ឋានអ៊ីមែលរបស់គ្រូទាំងអស់នៅក្នុងតំណខាងក្រោមនេះ ៖ https://sites.google.com/paragonisc.edu.kh/paragoniscstudent/teacher-emails?authuser=0
៧)​ តំណខាងក្រោមនេះប្រាប់ពីរបៀបចូលក្នុង Google Classroom និងគណនី SIS។
https://sites.google.com/paragonisc.edu.kh/paragoniscstudent/home

បញ្ជាក់
គ្រូបង្រៀននឹងមានវត្តមានលើបណ្ដាញអនឡាញ ស្របនឹងម៉ោងកាលវិភាគសិក្សារបស់អ្នកអ៊ីចឹងដែរ។
ការកត់វត្តមាននឹងមាននៅគ្រប់ម៉ោងទាំងអស់ជាធម្មតា។ សិស្សដែលមិនសិក្សាអនឡាញនឹងត្រូវកត់អវត្តមាន។
ការសួរសំណួរទាំងអស់នៅក្រោយម៉ោងសិក្សានឹងត្រូវឆ្លើយជូននៅ៤៨ម៉ោងបន្ទាប់។
សាខានីមួយៗនឹងត្រូវអនុវត្តតាមតារាងកាលវិភាគបច្ចុប្បន្ន ដូចមានបង្ហាញខាងក្រោមនេះ ៖