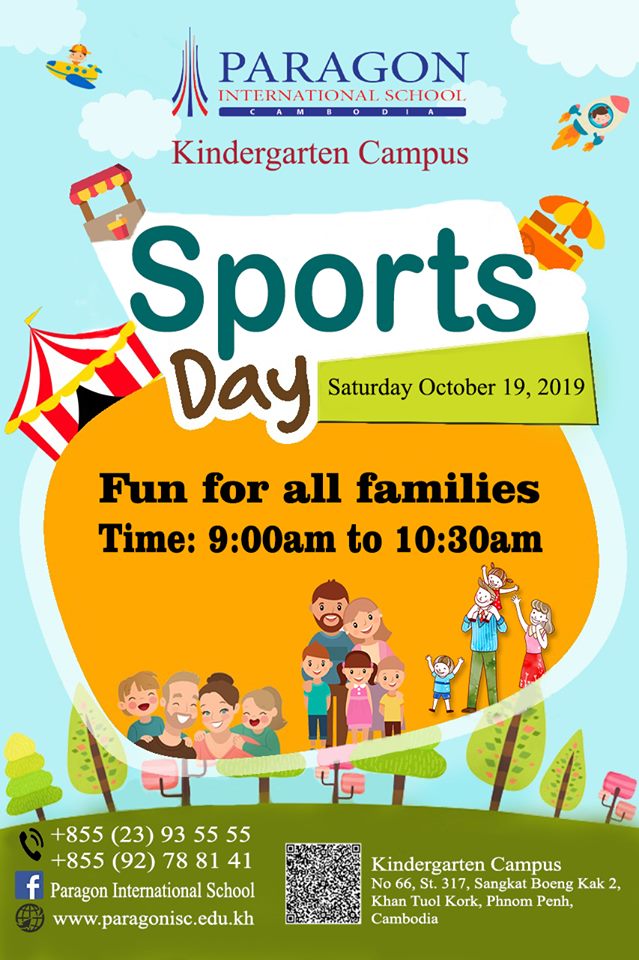 Students from Paragon International School's Kindergarten Campus will have fun together by participating in various sports activities and games with their enthusiastic parents and teachers on Sports Day.
These activities offer a myriad of benefits, namely to improve focus and concentration, hand-eye coordination, problem-solving skills, independence and teamwork while allowing them to learn to overcome fears and have fun at the same time. This is an excellent opportunity to help develop sportsmanship in our students so that they can show great maturity and responsibility through sports.
Meanwhile, our Kindergarten Campus sees physical activities as playing vital roles in each student's social and physical development.