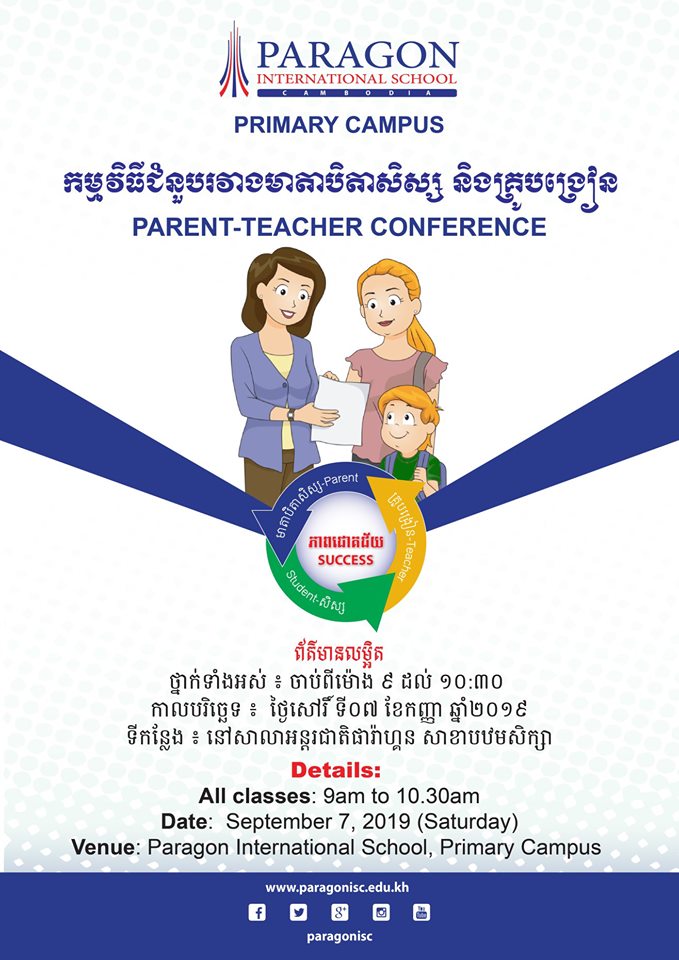 "Education is a shared commitment between dedicated teachers, motivated students and enthusiastic parents with high expectations." Bob Beauprez
The above quotation epitomises the way Paragon ISC feels about education and its key elements to success. It is this reason it is committed to several yearly Parent-Teacher Conferences which allow for discussion and an exchange of views when it comes to each student's progress and how best they can be supported moving forward in their studies.
The recent Parent-Teacher Conference on the School's Primary Campus once again showed how positive and productive such meetings can be, with constructive conversation taking place throughout the evening and lots of food for thought left to ponder for the term ahead.