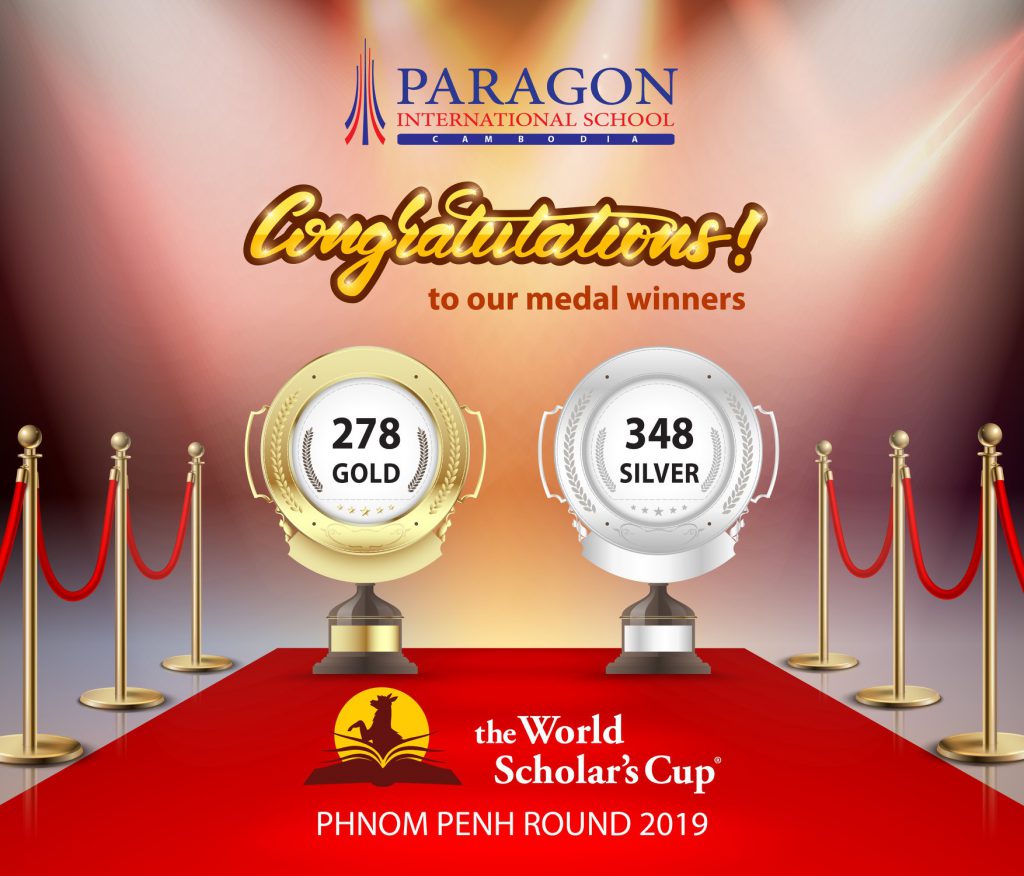 Paragon International School was delighted with its results from today's World Scholar's Cup (WSC) Phnom Penh Round 2019, held at Abundant Life International School.
The contest, which sees teams of three from schools across the capital compete in rounds including 'Team Debate', 'Collaborative Writing', 'Scholar's Challenge' and 'Scholar's Bowl', draws on a range of educational topics to give students a unique and fun learning experience.
Paragon was particularly pleased with its medal haul from today's proceedings which included 278 Golds and 348 Silvers, and congratulates all of its students who represented the School in the round.
Medal winners will now wait in eager anticipation to find out if their teams have made it to the Global Rounds of this year's competition which take place in Beijing, Amsterdam, Manila and Sydney. The final of this year's WSC will once again take place at Yale University in the US.