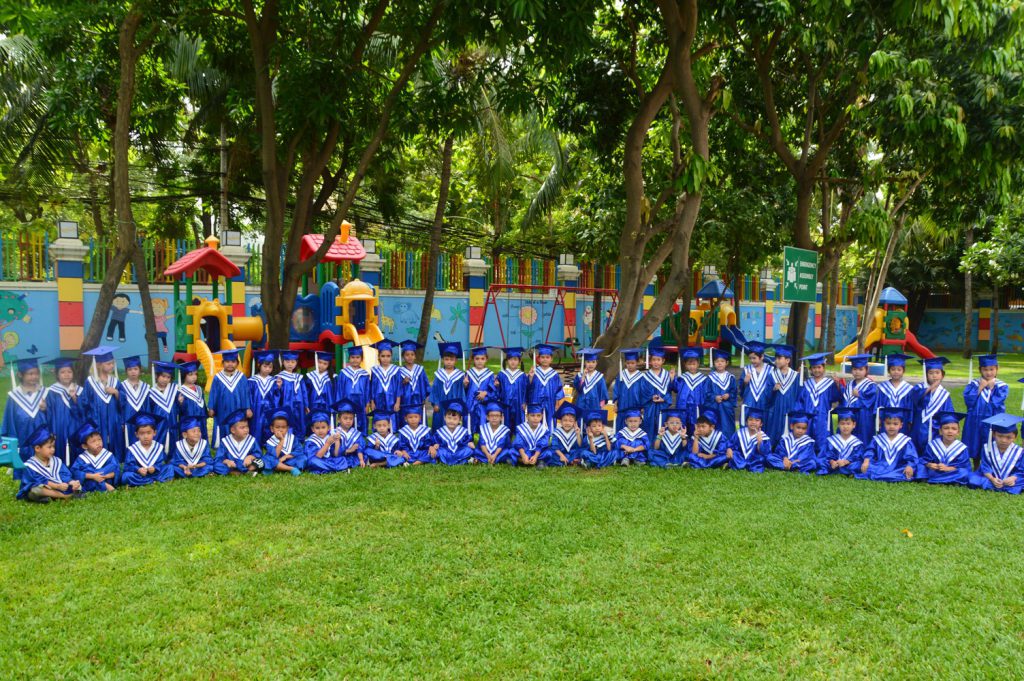 Paragon International School's Kindergarten Campus was abuzz with excitement as pre-graduation activities recently took place for the soon-to-be Primary students.
Pupils donned their graduation gowns with pride, and had their pictures taken in anticipation of the big day ahead.
Lots of fun and activities took place during the day too, although the emphasis was, of course, on learning. Students particularly enjoyed absorbing themselves in numerous storybooks which had been made available for them to read on the lush campus grounds.