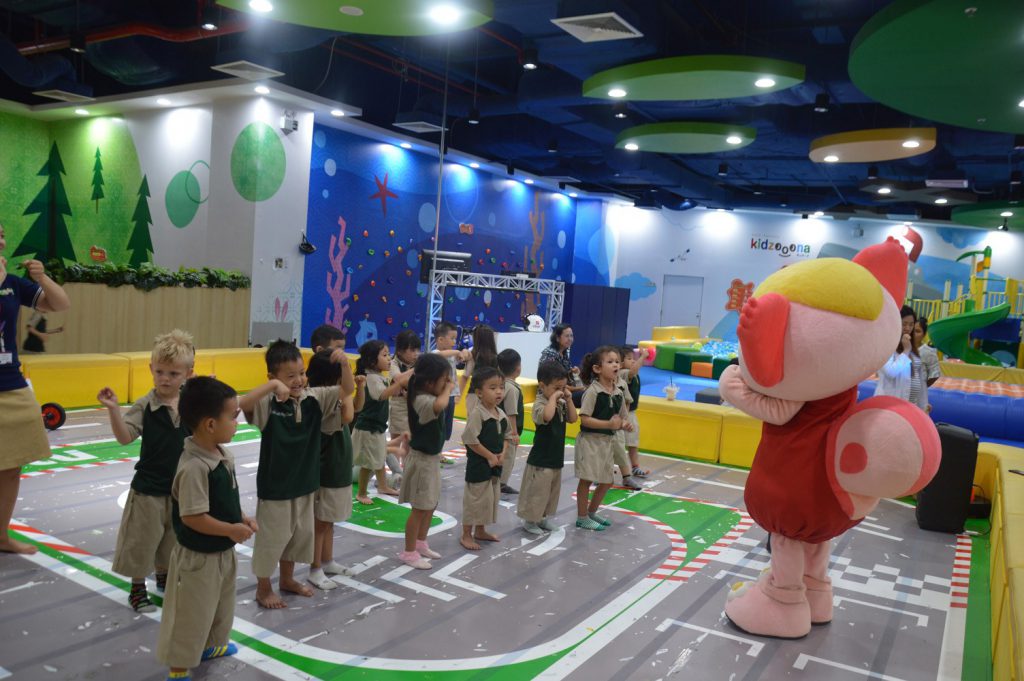 Students from Paragon International School's Kindergarten Campus recently had a day to remember at Aeon Mall 2's Kids' Zoona.
The play centre offers children the chance to have fun playing and learning in several 'real-life' play situations, which range from buying and selling items in a grocery shop to driving mini cars on a go-cart track.
A climbing wall was one of the highlights of the day, with many students persevering as they tried their hardest to master the art of this difficult sport.
The Kindergarten Campus always tries to incorporate fun and physical activity into its curriculums, it believes that by doing so students will gain most from their education on the campus.
It is days such as the one at Kids' Zoona which help confirm to teachers that this philosophy is paramount in aiding students with their development, and ensuring they grow to become positive and valuable citizens of the world.