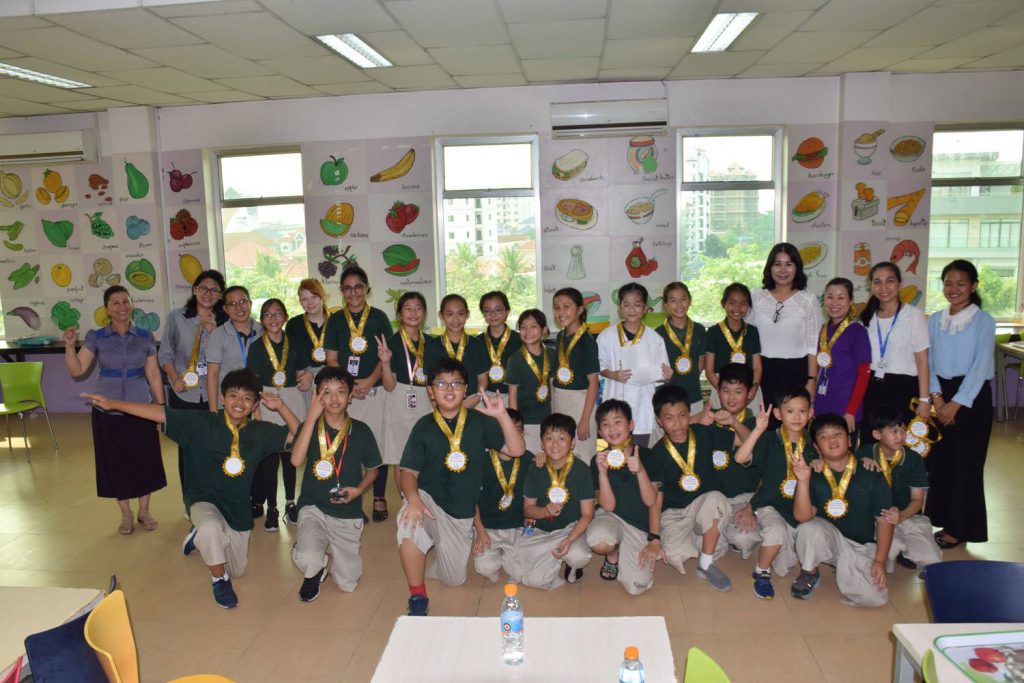 As part of celebrations for Khmer New Year, local teachers on Paragon International School's Primary Campus organised a 'Khmer Food Cook-Off' to introduce students to some of Cambodia's local desserts and salads.
Not only would pupils be learning how to identify the specific ingredients required to make the dishes, but also how to prepare and cook each speciality.
Competition was fierce in the 'cook-offs' which were judged by the campus' Khmer teachers, and with points for 'execution', 'appearance' and 'taste' all contributing to final scores, there was lots for students to take into consideration as they worked hard to produce their culinary delights.
The event was enjoyed by all, as were the desserts and salads, which included: sticky rice cake (vech nom), steam banana cake (nomchekbok), pumpkin custard (sangkhya lapov), Cambodia tapioca banana pudding (chek khteh), glass noodle salad, and seafood salad.