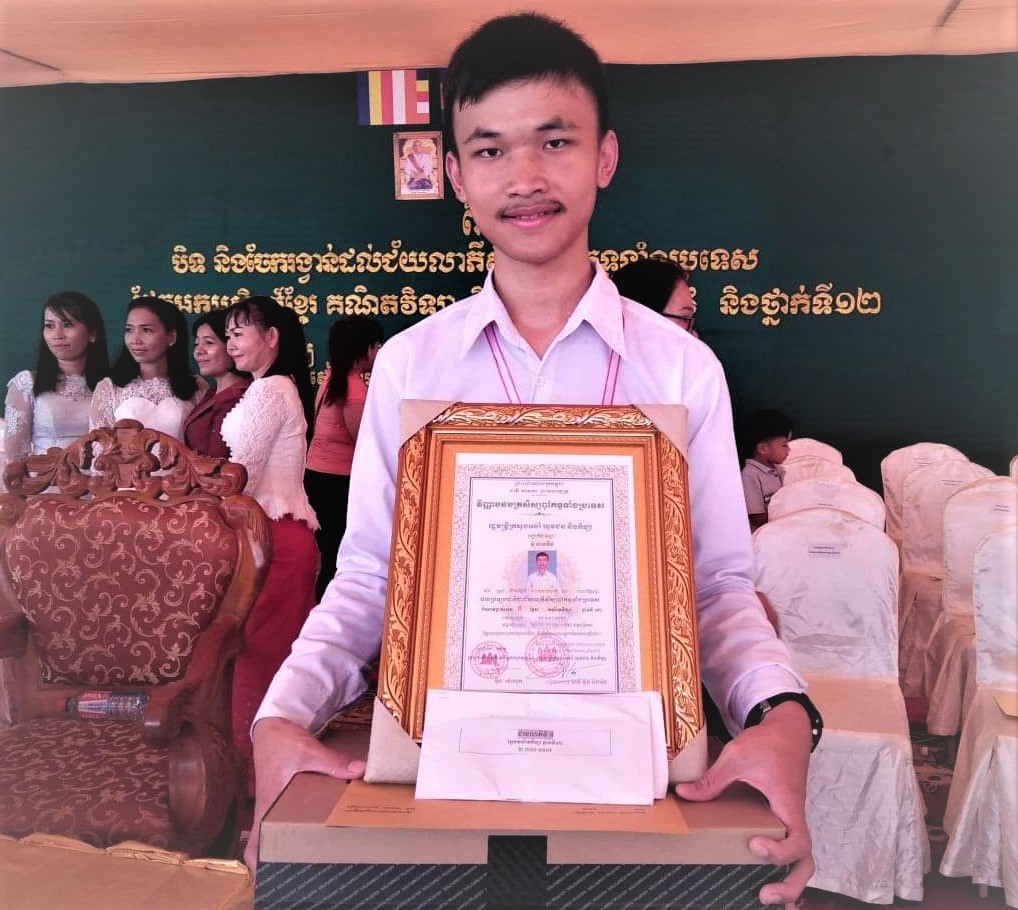 A grade 12 student from Paragon International School has drawn plaudits from his fellow students and subject teachers after excelling in a recent national examination.
It was in the National Smart Student Examination in Mathematics, which was sat by students nationwide on April 19, that Mom Theanwin gained a score which saw him ranked fifth in the country out of the pupils who sat the paper.
Paragon ISC welcomes the recognition Theanwin has received for the achievement and congratulates him on his outstanding success.