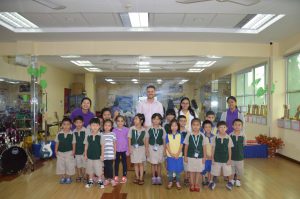 Preparing for the start of primary school can be a big step for children but it would seem students from Paragon International School's Kindergarten Campus will take the transition in their stride.
The young scholars are as excited as their teachers about their graduation day, and recently enjoyed a day packed full of activities at what will be their new campus come the start of the new academic school year.
They are sure to begin grade 1 with all the confidence they have gained during their learning at Kindergarten where they have consistently achieved and impressed as a year group.