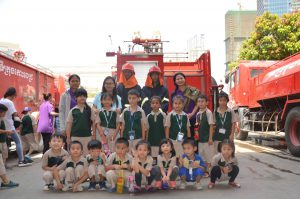 After the success of the 'Career Days' week, students from Paragon International School's Kindergarten Campus were given opportunities to find out more about the world of work and the responsibilities which come with certain roles.
A fire station and aquarium provided the ideal workplaces for the young learners to visit and they showed great enthusiasm as they were introduced to different aspects of each place's working day.
Activities such as these enable students to understand more about the community around them and may also provide inspiration for their own study and career choices in the future.